Melbourne Vegan Restaraunts
Posted on 16/10/2022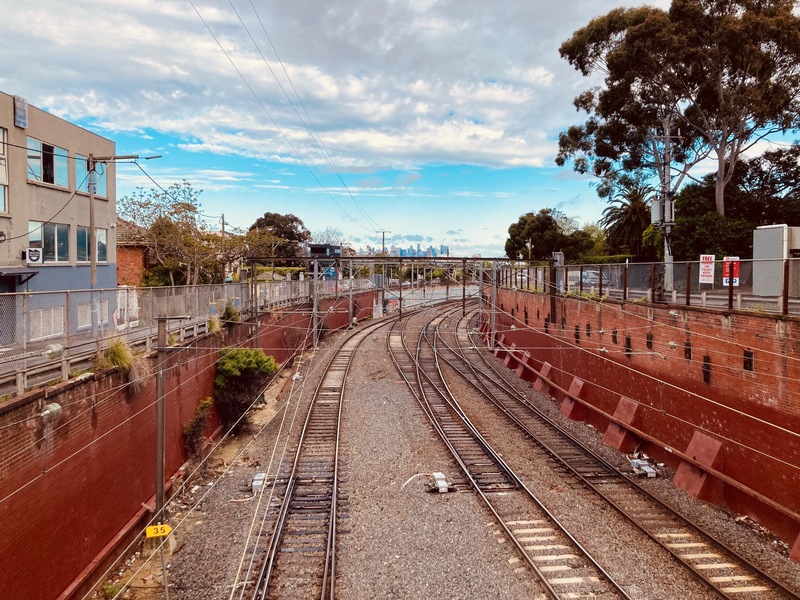 Last week I was in Melbourne for work. This is a round up of the vegan restaraunts I ate at while I was there.
Loving Hut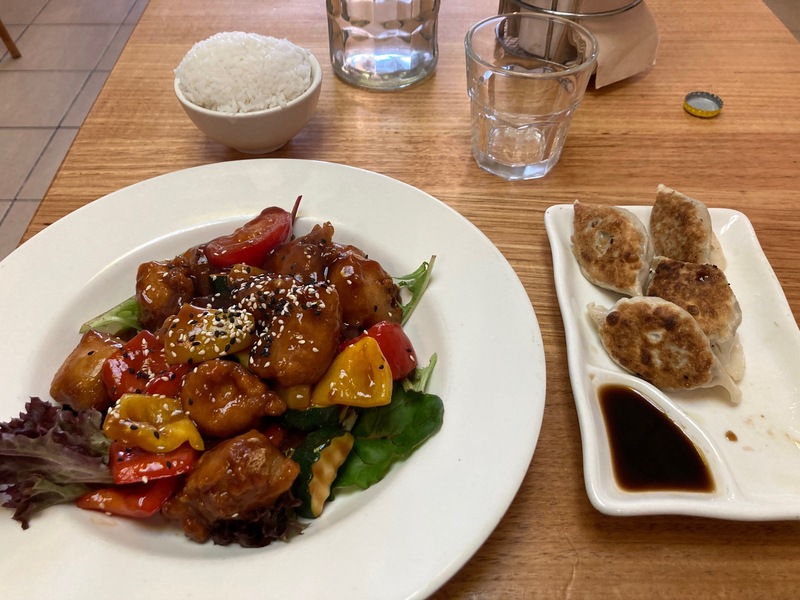 Loving Hut is apparently a chain store but I've never seen another one. I went to the Richmond store. They serve a variety of Asian dishes. I had a stir fry with soy nuggets and some dumplings. The food is tasty and hearty.
Vegie Tribe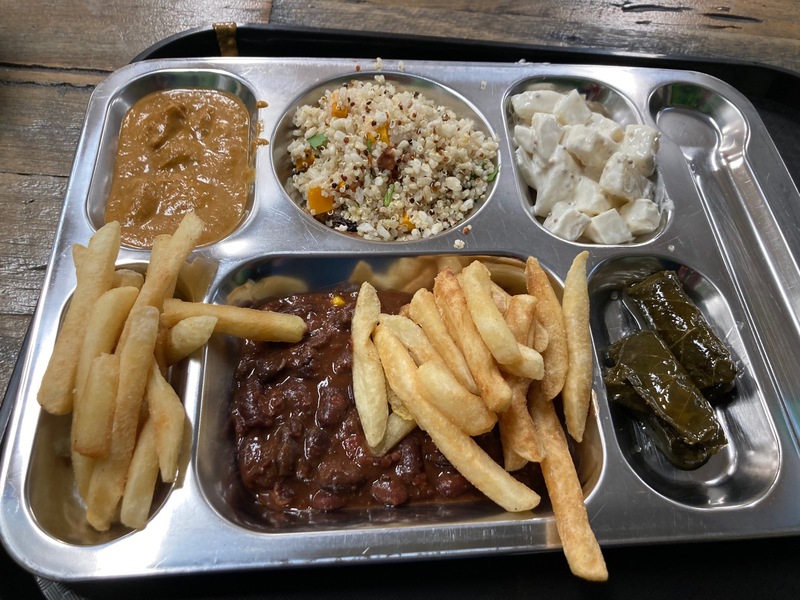 Vegie Tribe is a very trendy, buffet style restaurant in the CBD. They have an interesting pricing structure: you pay for your food by weight. After a certain point, they won't charge you any more and it becomes an all-you-can-eat.
The food is vegan versions of various buffet staples: salads, South Asian curries and stews, pasta, chips, etc.
When I go to a non-vegan buffet, it's always a bit sad picking out the few dishes that I'm going to eat. It felt decadent to be able to go nuts and eat whatever I want until I was full.
Cookatoo Kitchen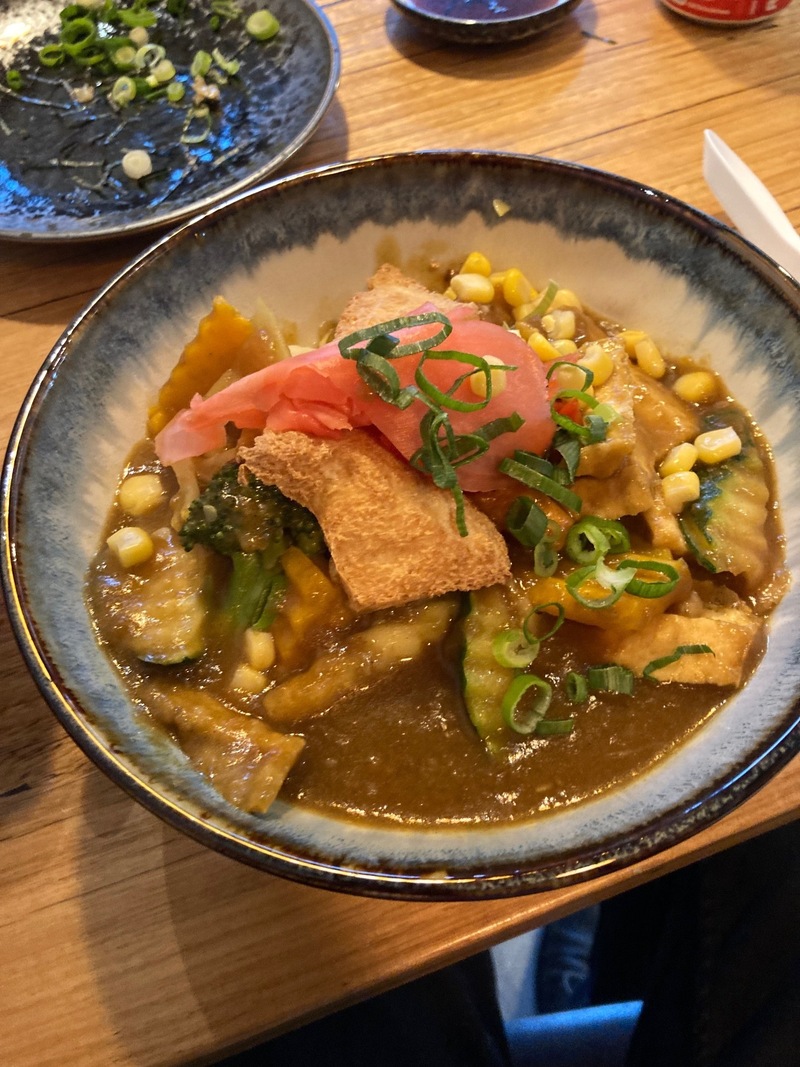 Cookatoo Kitchen is another Asian restaurant in Richmond. This one is slightly more "high brow" than Loving Hut.
I had a curry udon with crispy tofu and vegetables. After mostly fried food for a few days, it was refreshingly healthy.
Soul Sisters Café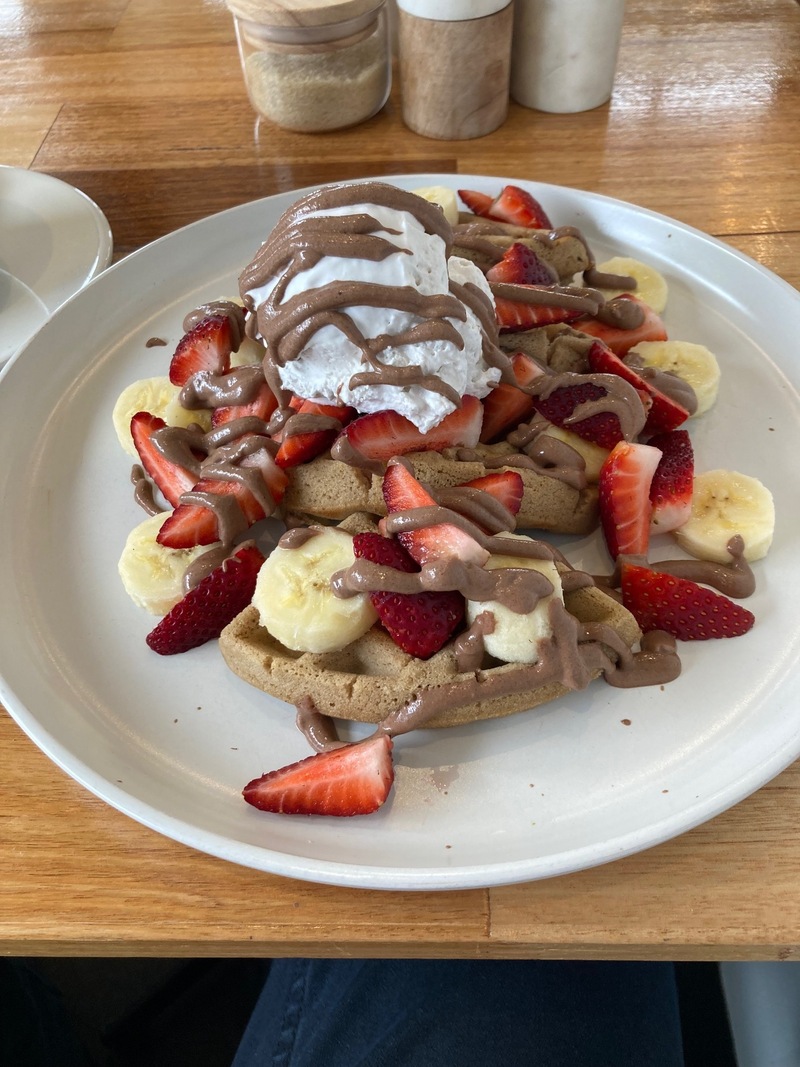 Soul Sisters is a breakfast/brunch shop near Camberwell station. They serve pretty much what you'd expect from a breakfast café. I had waffles with fruit and chocolate sauce.
If you enjoy watching trains and trams go by, it's a nice place to sit and watch them.
Gopal's Pure Vegetarian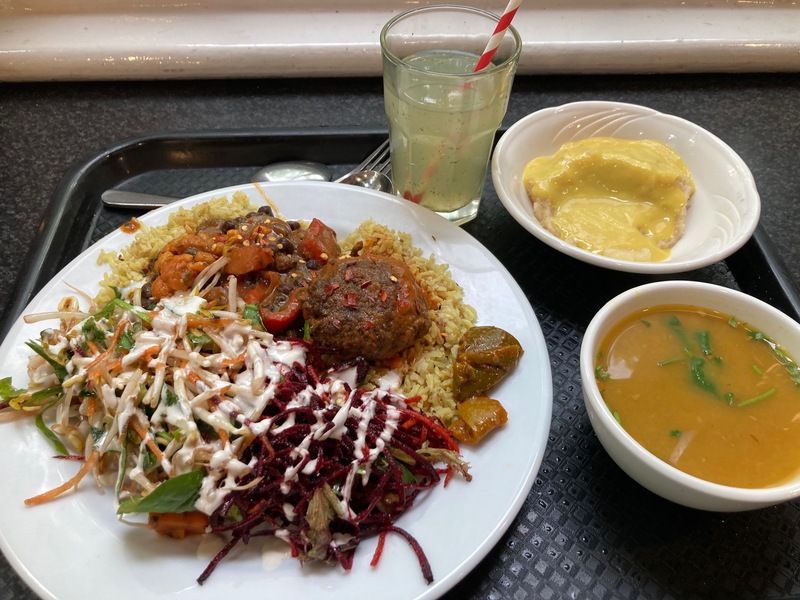 Gopal's is in the CBD.
You can't tell from this picture but the servings are absolutely enormous, and very cheap. The food was excellent and the window looks out onto one of the busy central streets so you can sit and people-watch while you eat.
Lord of the Fries
And lastly, you can't go too far in Melbourne without coming across a LOTF. They're always easy and comfortable.